If you can monitor it,
you can manage it.
Monitor the trend behind the noise
Libra digs through the daily measurement swings to put focus on the hidden trends that actually matter.

Maintain motivation by focusing on your progress rather than immediate measurements.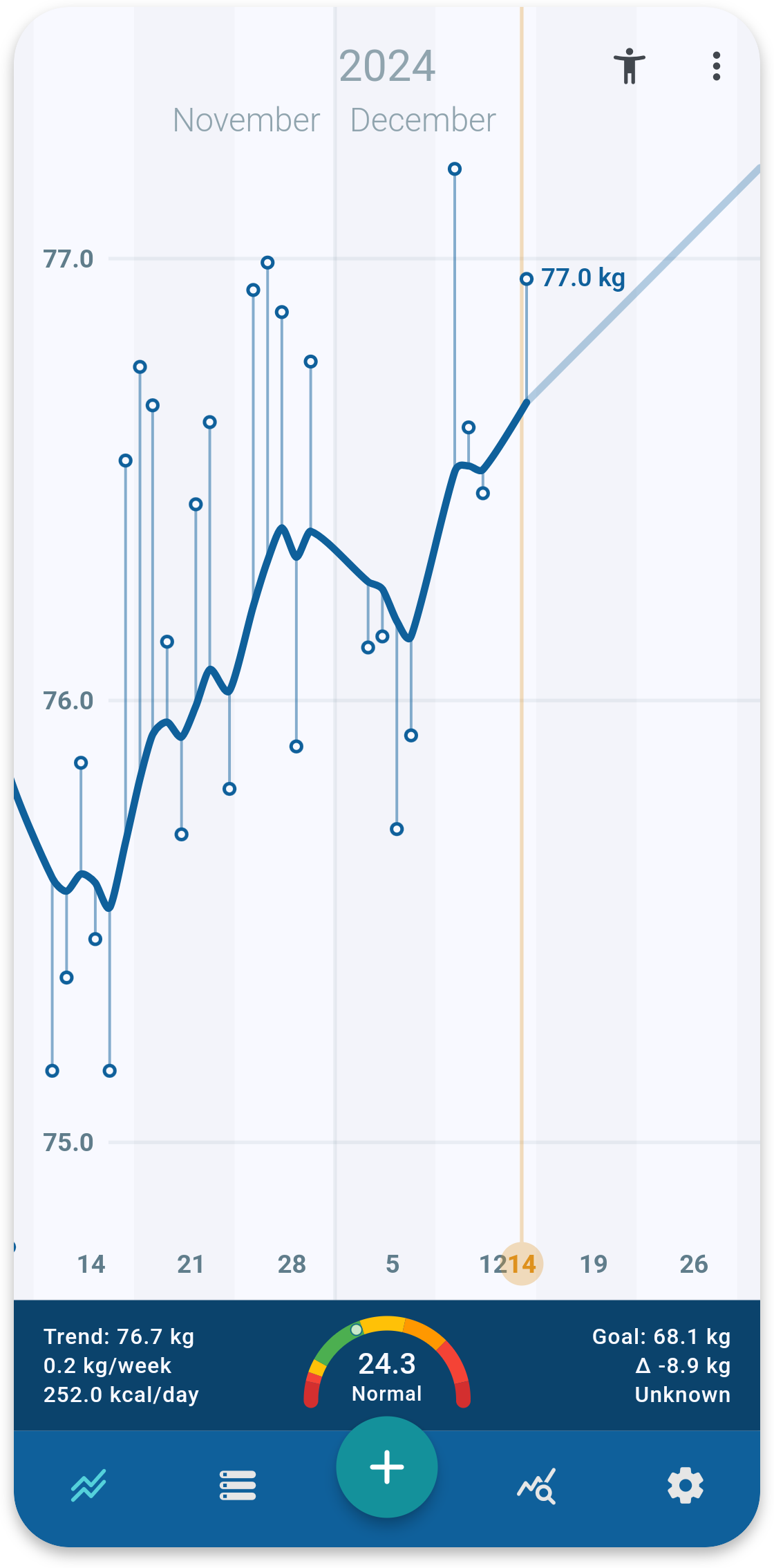 Create new entries
Adding your information is quick and easy and you can do it as often as you like.

Track your weight, body fat, muscle mass, and other important body metrics.

Leave a text log to add any other relevant information.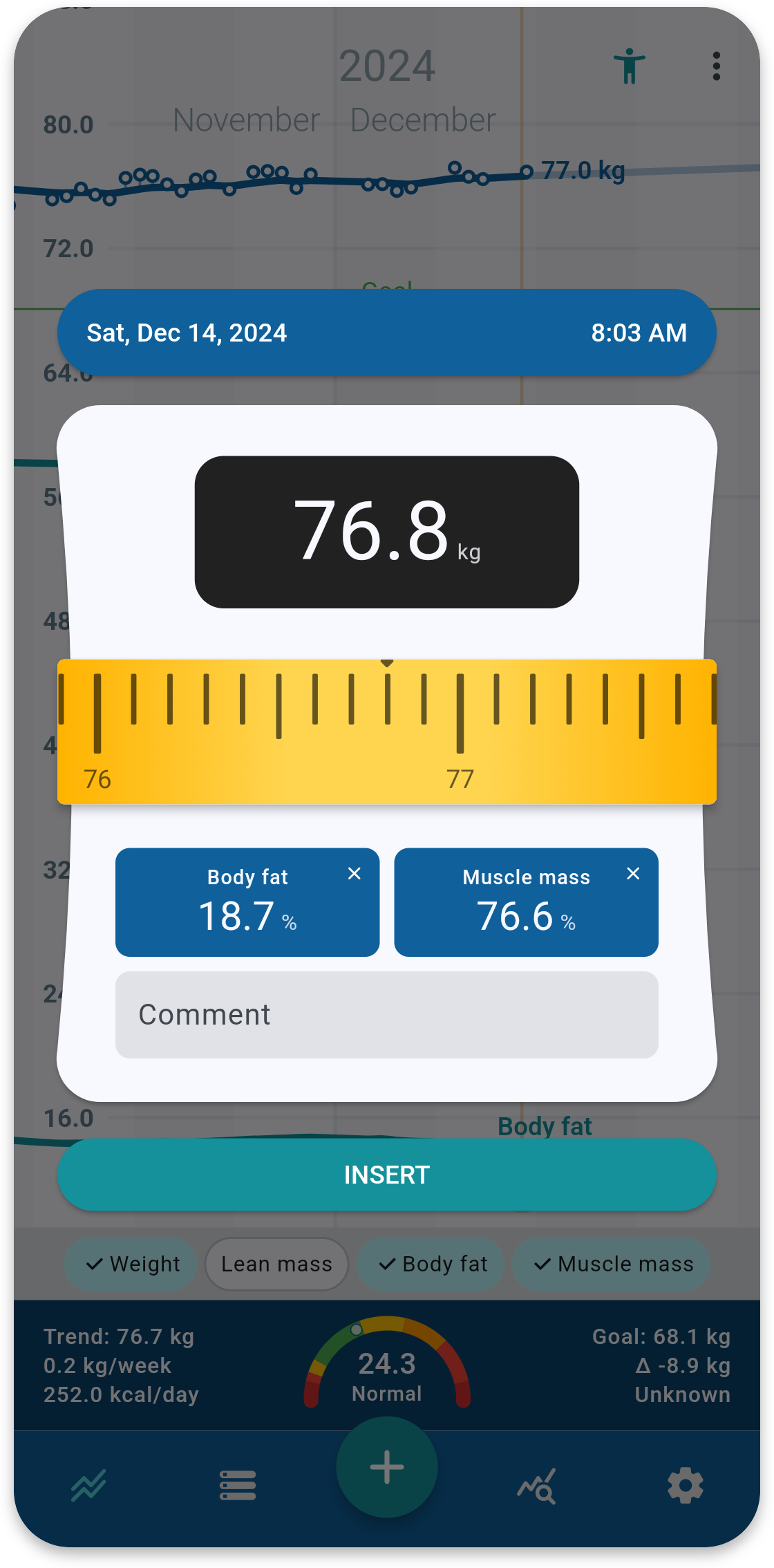 Detailed overview of your data
Your database shows each and every entry in excruciating detail.

Use this screen to see the exact values you entered, edit, or delete them.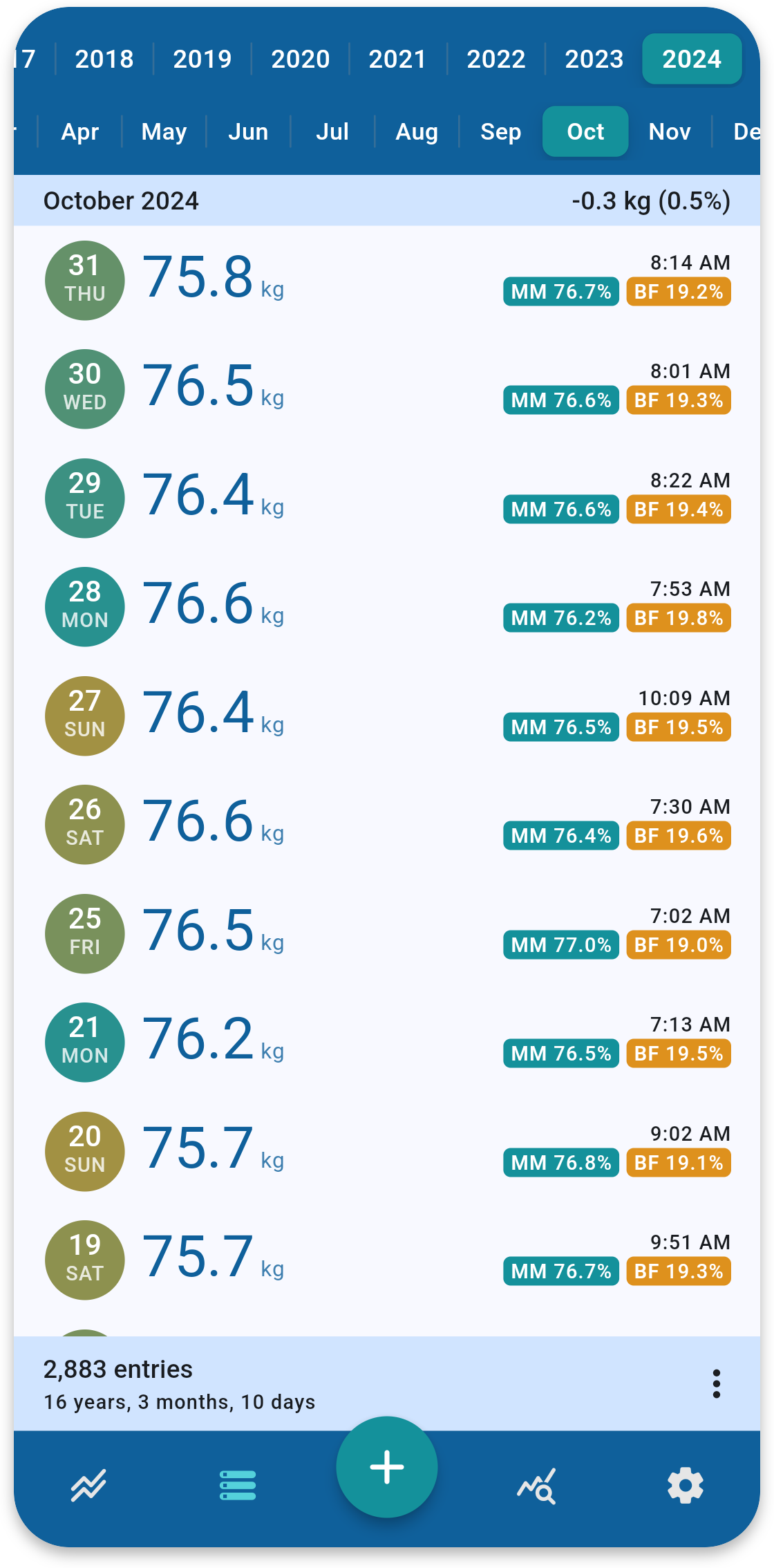 Monitor your body composition
Your weight isn't just one number, Libra shows you how it evolves in relation to your other metrics.

Make sure you're moving towards your goals in a healty, sustainable way.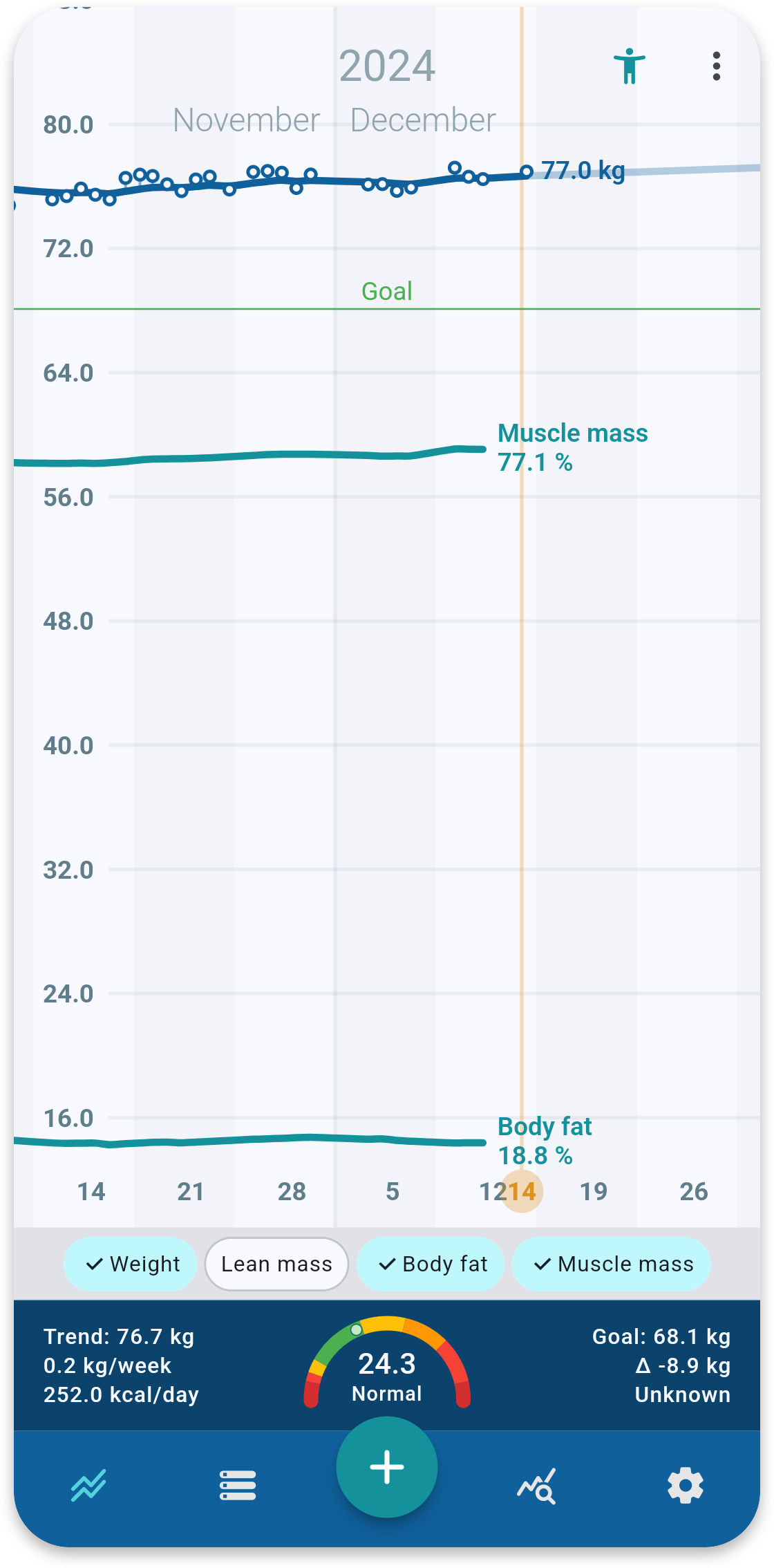 Connect to your closest friends
Libra allows you to connect with friends so you can see each other's data in real-time.

Work towards a common goal with your gym buddies, or allow your health advisor to keep tabs on your progress.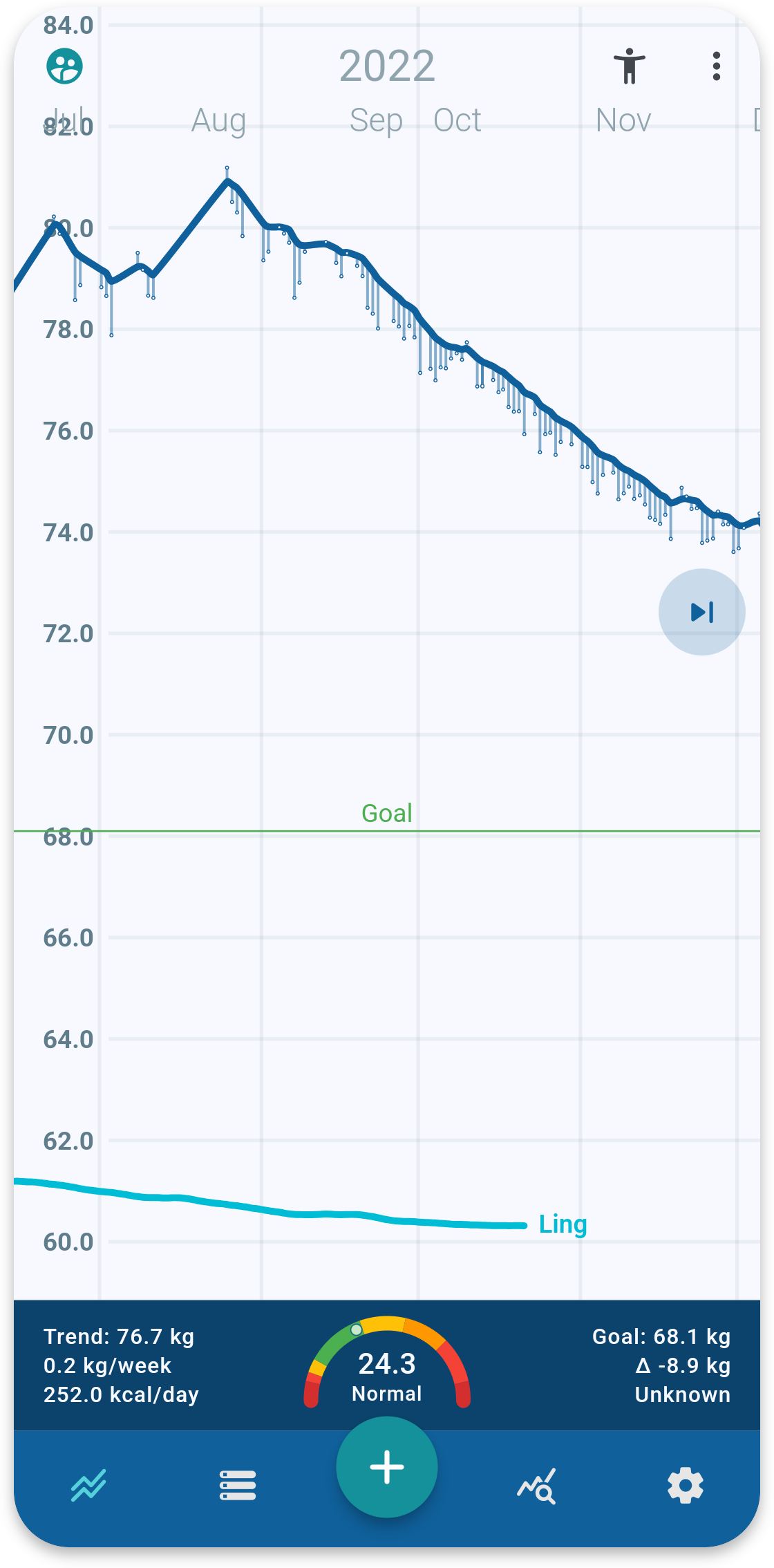 Free
All your health history
Insightful statistics
Online backups
Real-time sync
Limited sharing with other users
Pro
Unlimited chart sharing
Full access to API
No ads
Great karma
Cheaper than fast food